Side bets and Table games
Our Game, Your Gain!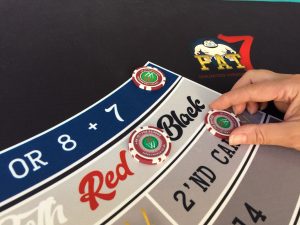 JD Supplies and Services has developed a ranch of side bets and new innovative card games. They are easy to understand and to handle. The gaming speed of the traditional Blackjack or Punto Banco game is not slown down. Discover their unique features and increase the players' excitement and gaming revenue on your floor!
All our games are tested by BMM Testlabs. Evaluation reports against GLI-11 are available on request.