Layouts
Layouts of Martin Williams, probably the best in the world
We are a local agent of Martin Williams Cotura™ and Futura™. Cotura andFutura belong to the latest generation in casino business. The unique Deep Dye Printing Process ensures that the printed colours last throughout the life of the cloth. Thus Cotura will outlast and out-perform competitive products resulting in significant cost savings to the users.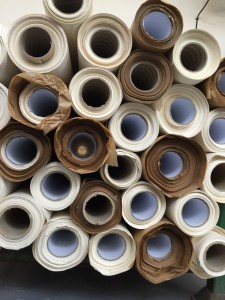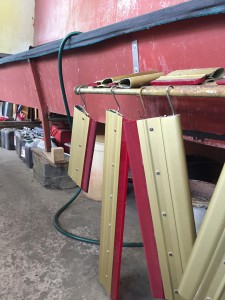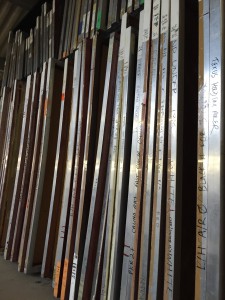 Cotura can be printed as a woolen coth and offers various colours.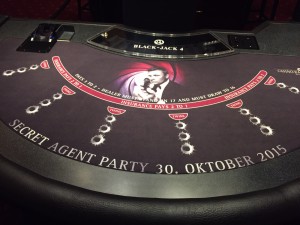 If you want to personalize your cloths Futura is the solution. Futura is a product superior to any other currently available. Offering Full Graphics and two tone graphics on a cloth developed specifically for the Casino market, Fire Retardant as standard, luxurious heavyweight feel, and of vibrant photo quality colours.
Williams is always looking one step further and introduces also 2 new types of layout:
Cotura Graphix: We now can print Cotura layouts with every design and colour you wish, just like Futura!
Velouté: synthetic cloth especially for POKER, the cards simply slide faster.
Of course we also provide woolen cloths.
Martin Williams gained exclusivity to offer optionally a NANO-treatment. By doing this, your layout looks cleaner longer.
All our cloths have certificates of fire retardancy.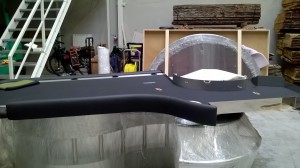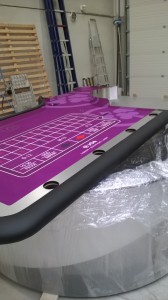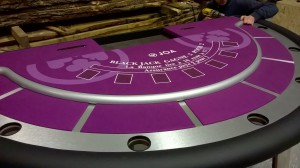 As you see we produce different layout qualities for different demands. JD Supplies & Service helps you to choose the right one.
Layouts of Martin Williams, probably the best in the world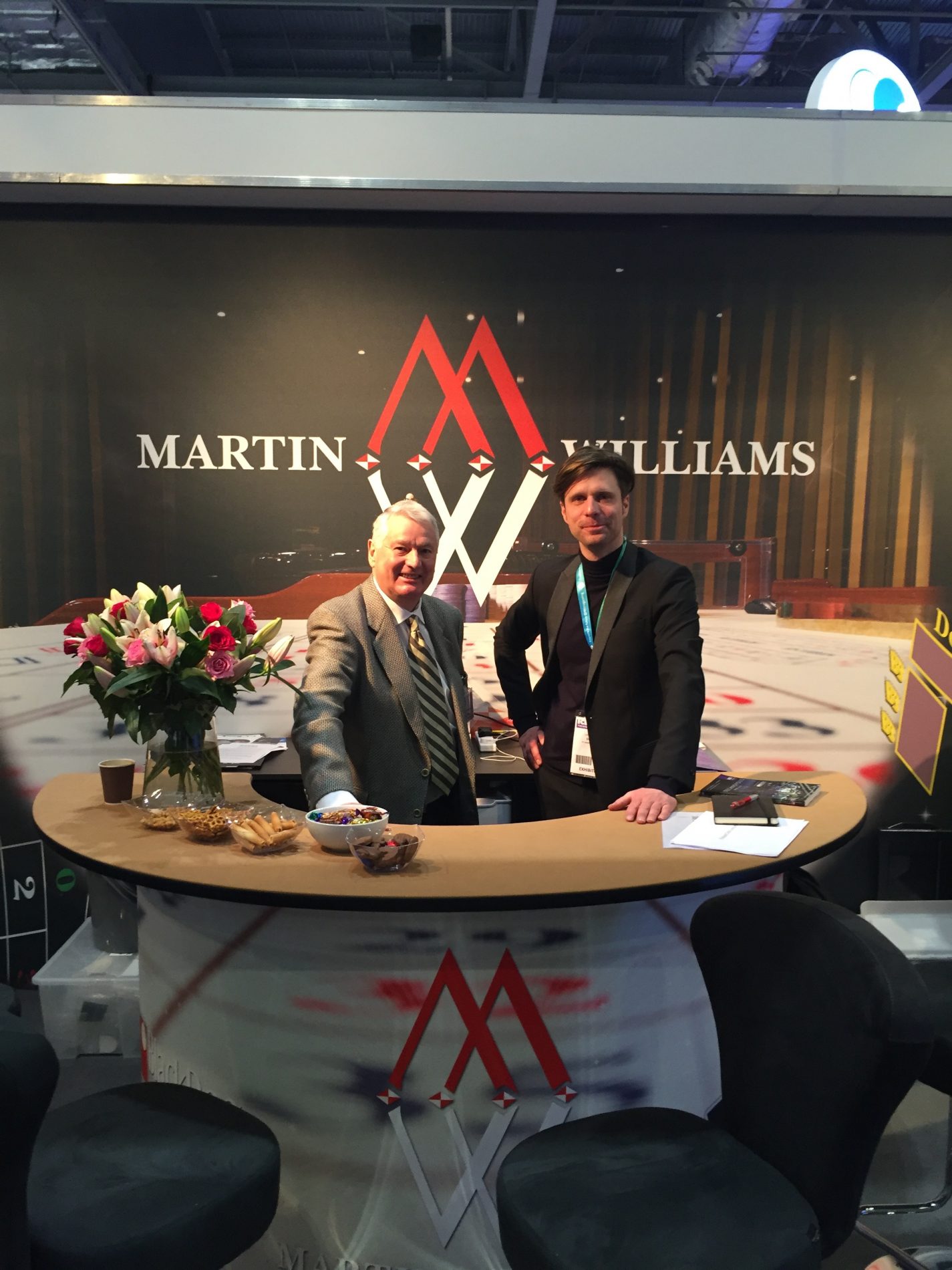 Since 15 years, we have been selling Martin Williams casino layouts with great success. Please see our references. Our quality dye sublimated casino layouts, coupled with the experience of the reliable staff, who have been working many years with Martin, ensure you will always get the finest product. We estimate that you will save at least 1 layout per table per year, compared to your current supplier.
Our state-of-the-art layouts have a proven track record through 18 years of supply and are made to last. Easy to fit on your tables while giving a totally professional finish. This is thanks to a backing that gives 'just enough' elasticity, but not 'too much'.
Water and spill repellent, The fluor carbon treatment will keep the layouts looking clean for much longer than any other cloth.
Soft feel gives greater tactile comfort for both your players and dealers.
Short delivery lead time so you can refit yours without delay.
Please provide us with your artwork and we'll engage to hand over an attractive offer.
Dealers appreciate the smooth surface of our cloth, allowing for perfect movement of the cards and your technical staff will find it very easy to install a new layout, as the addition of the fire retardant back coating reduces any distortion when fitting.
Back in 2017 we have won an official tender organized by the Finnish state owned casino group. Have a look at the results of the tender. Obviously we have deleted the competitors' names.
Artwork development is free of cost, lead times from 1 to 3 weeks.